Disability Employment Awareness Month (DEAM)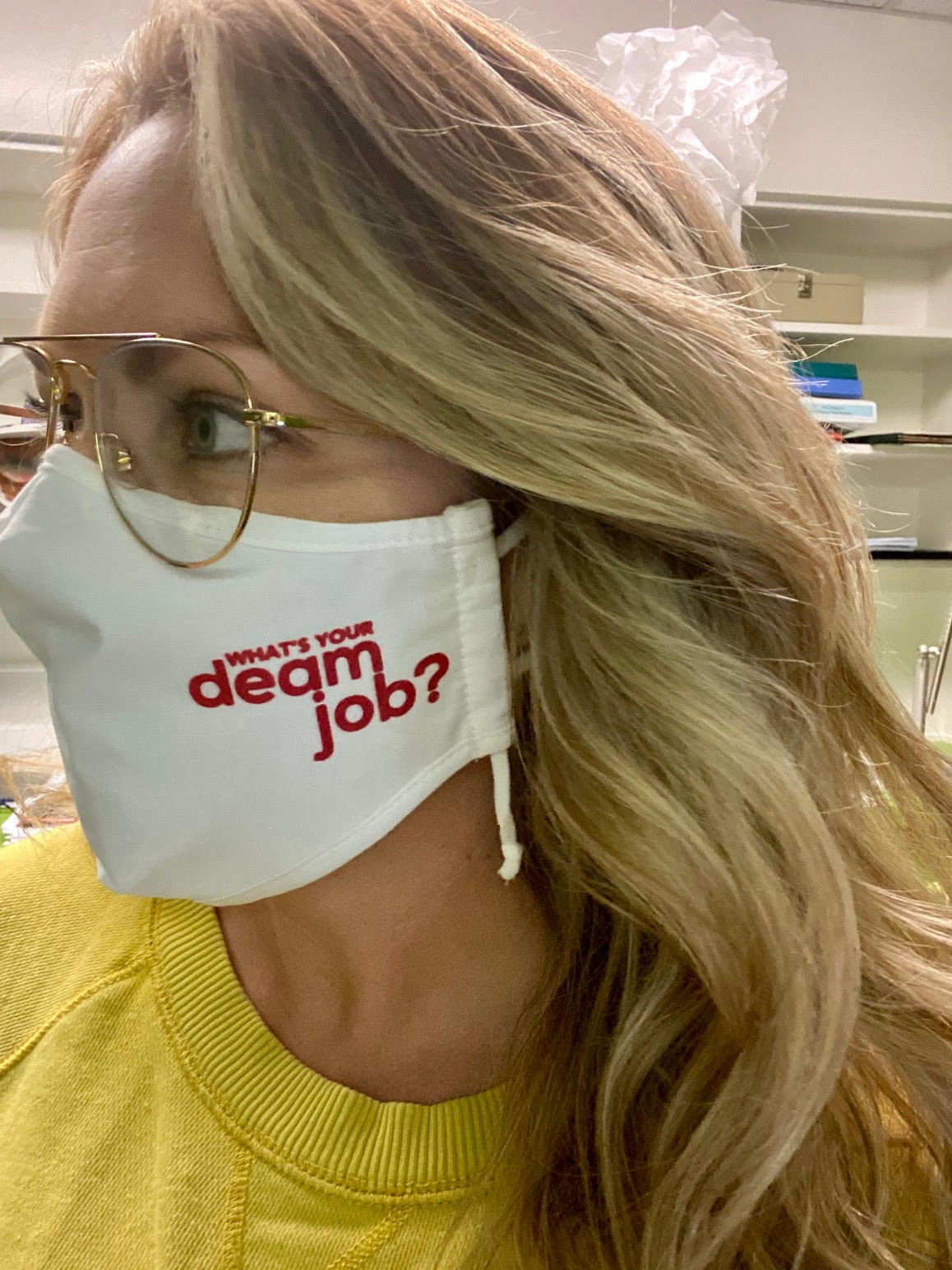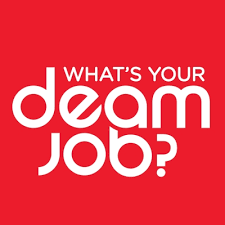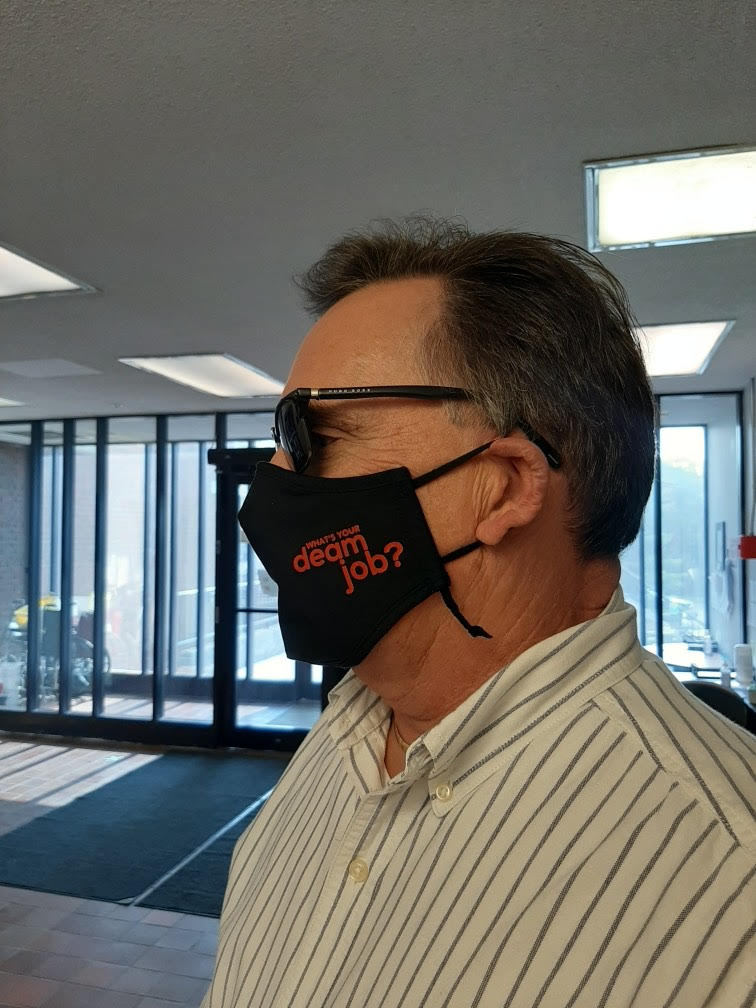 Taking place each October, Disability Employment Awareness Month, or DEAM, is a campaign that promotes inclusion within the job market for people with disabilities. The idea is to raise awareness of the challenges they face in gaining employment, and celebrating the impact and contribution made by workers with disabilities who have been given a chance. 
At PDC we are committed to this campaign. We have run visible, impactful programs for the last few years, encouraging businesses who employ workers with disabilities and supporting those looking for employment opportunities. Our varied programs are fun and effective, and DEAM is a month where we can really see the results of our ongoing commitment to disabled workers.
DEAM 2021
Disability Employment Awareness Month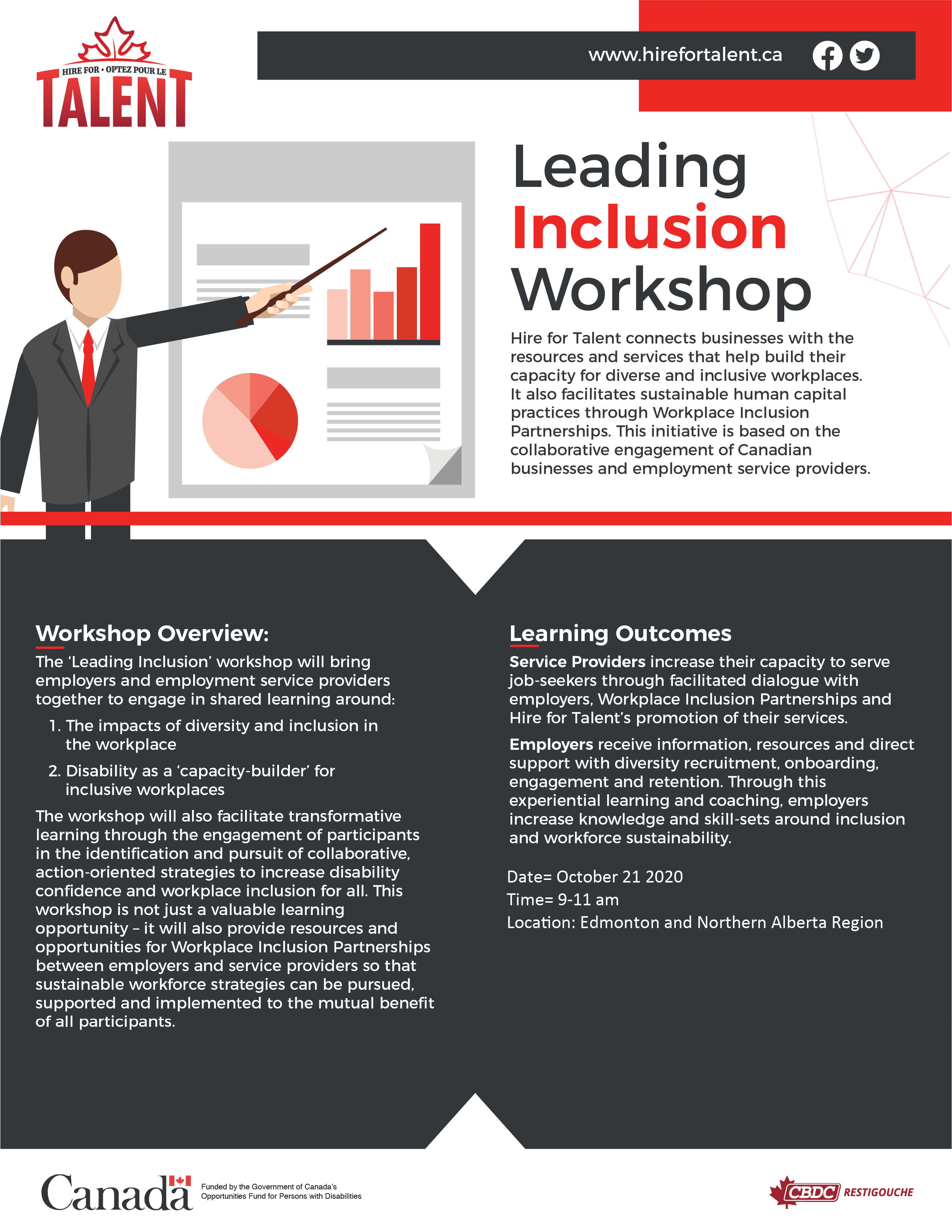 DEAM 2019
DEAM Proclamation: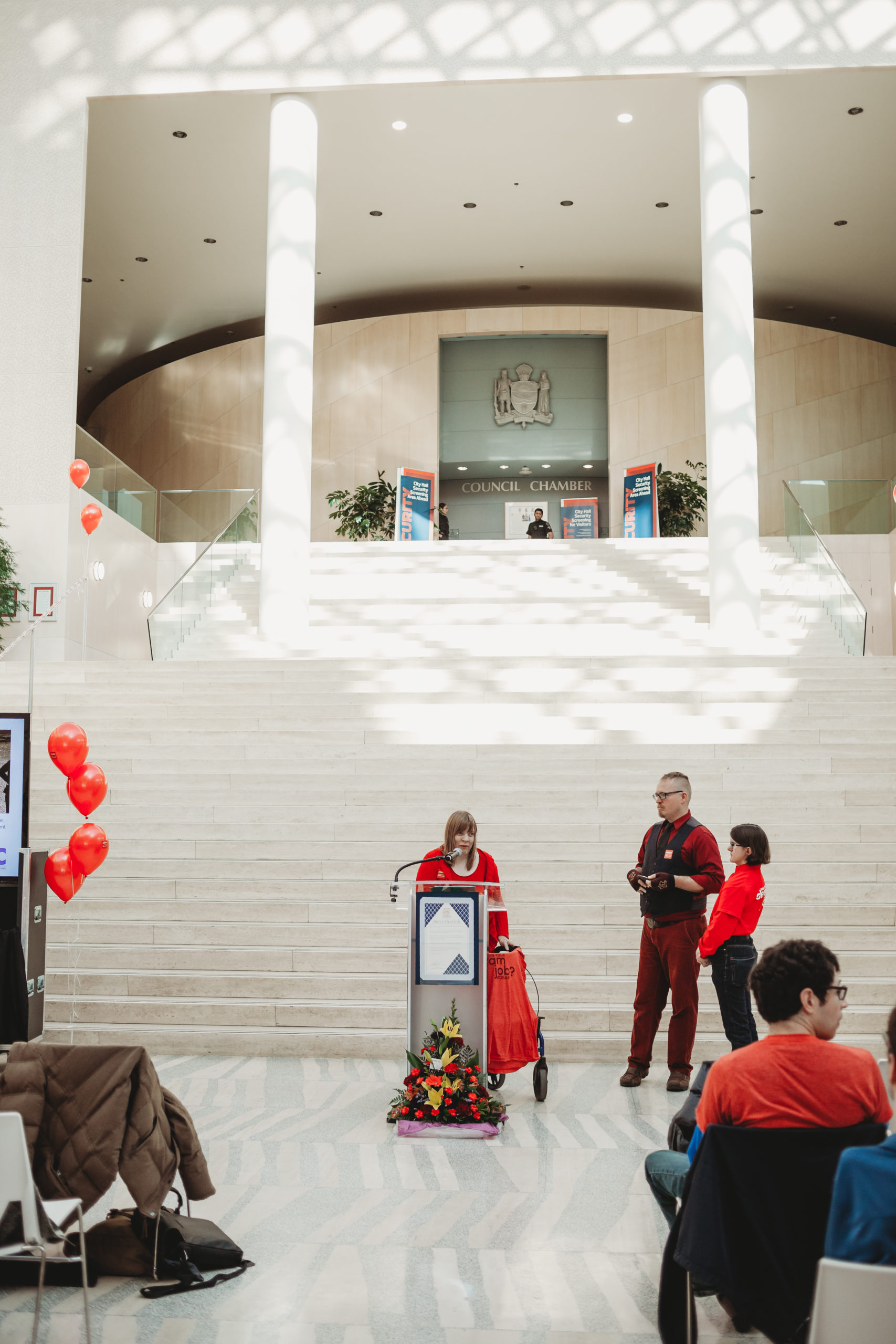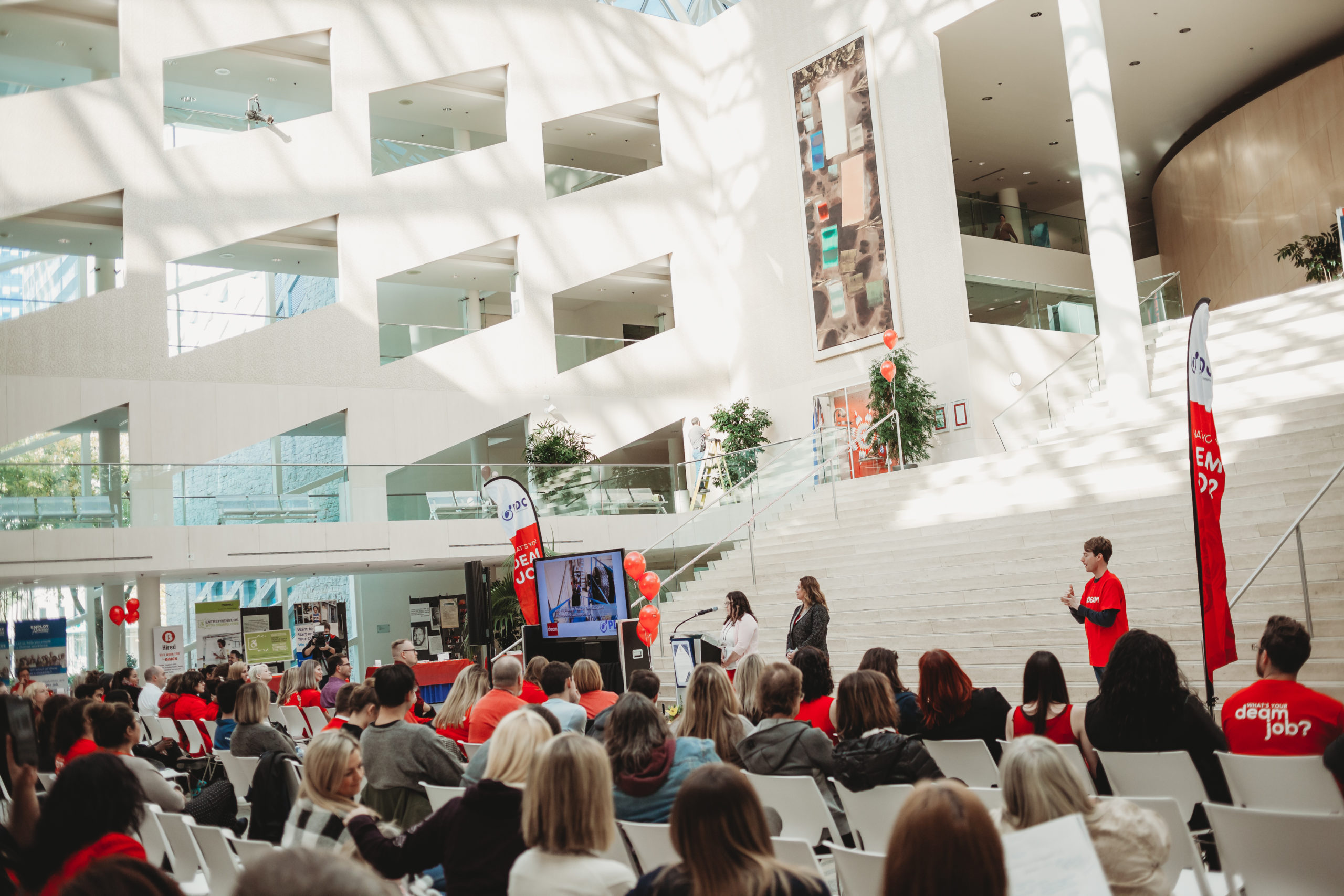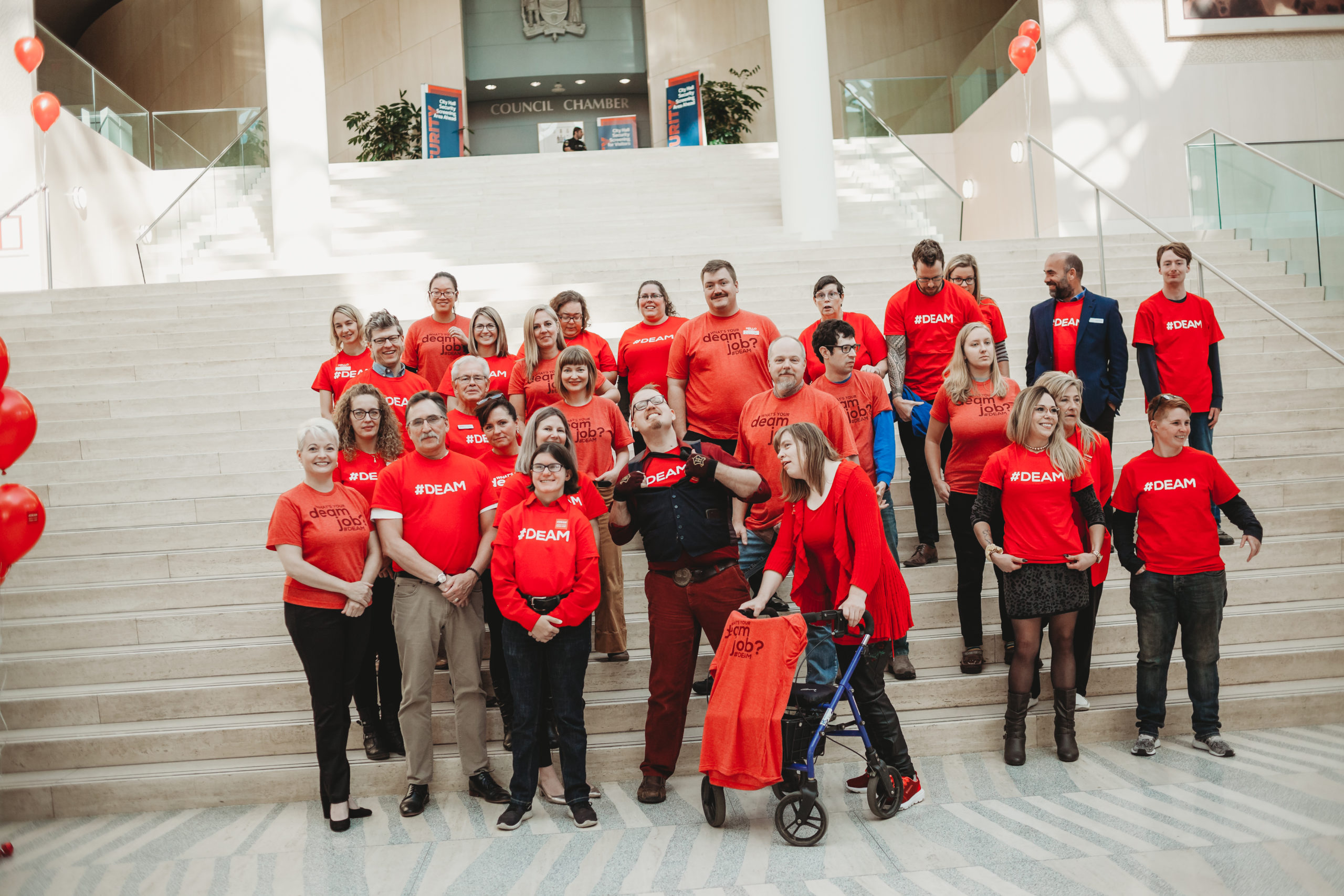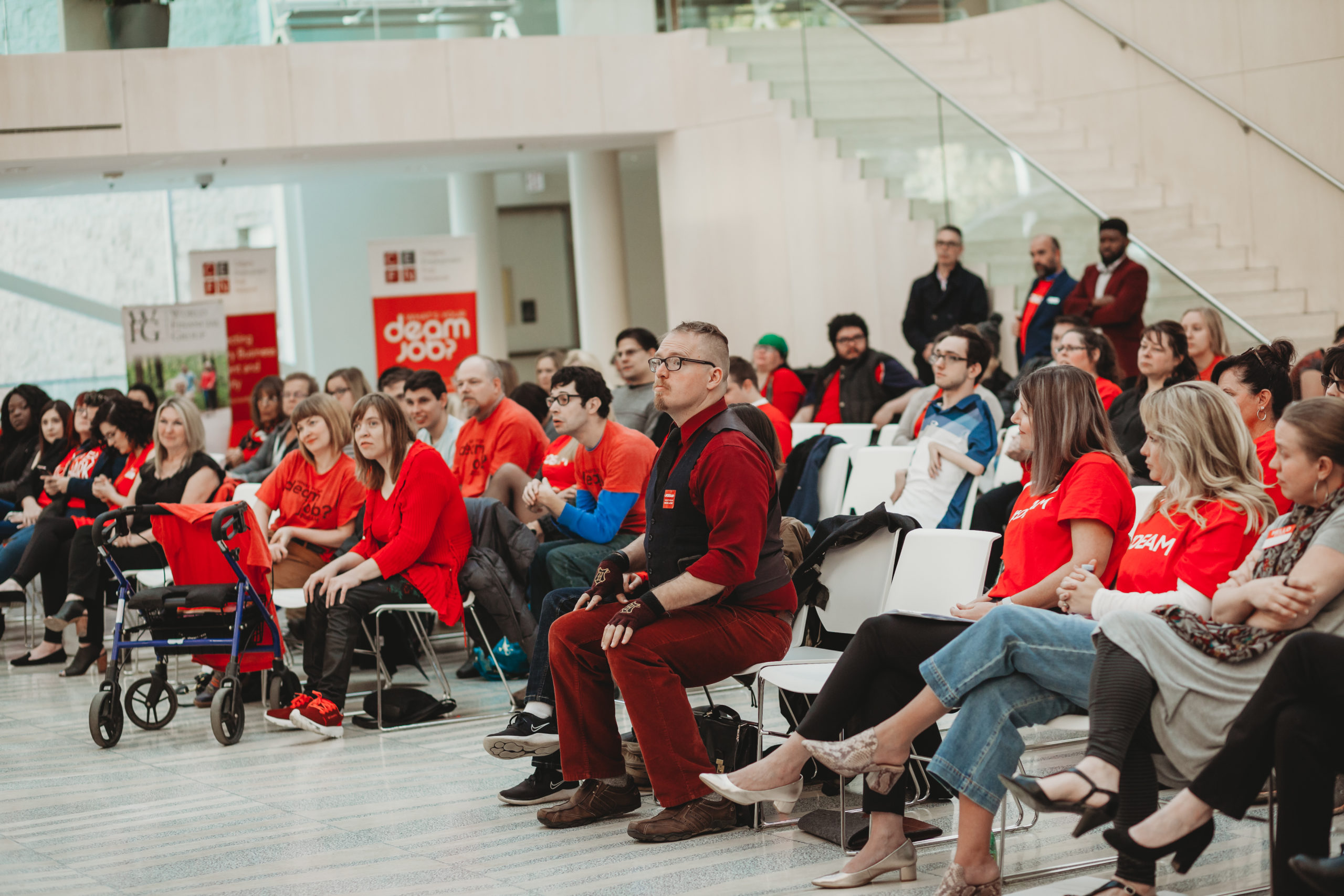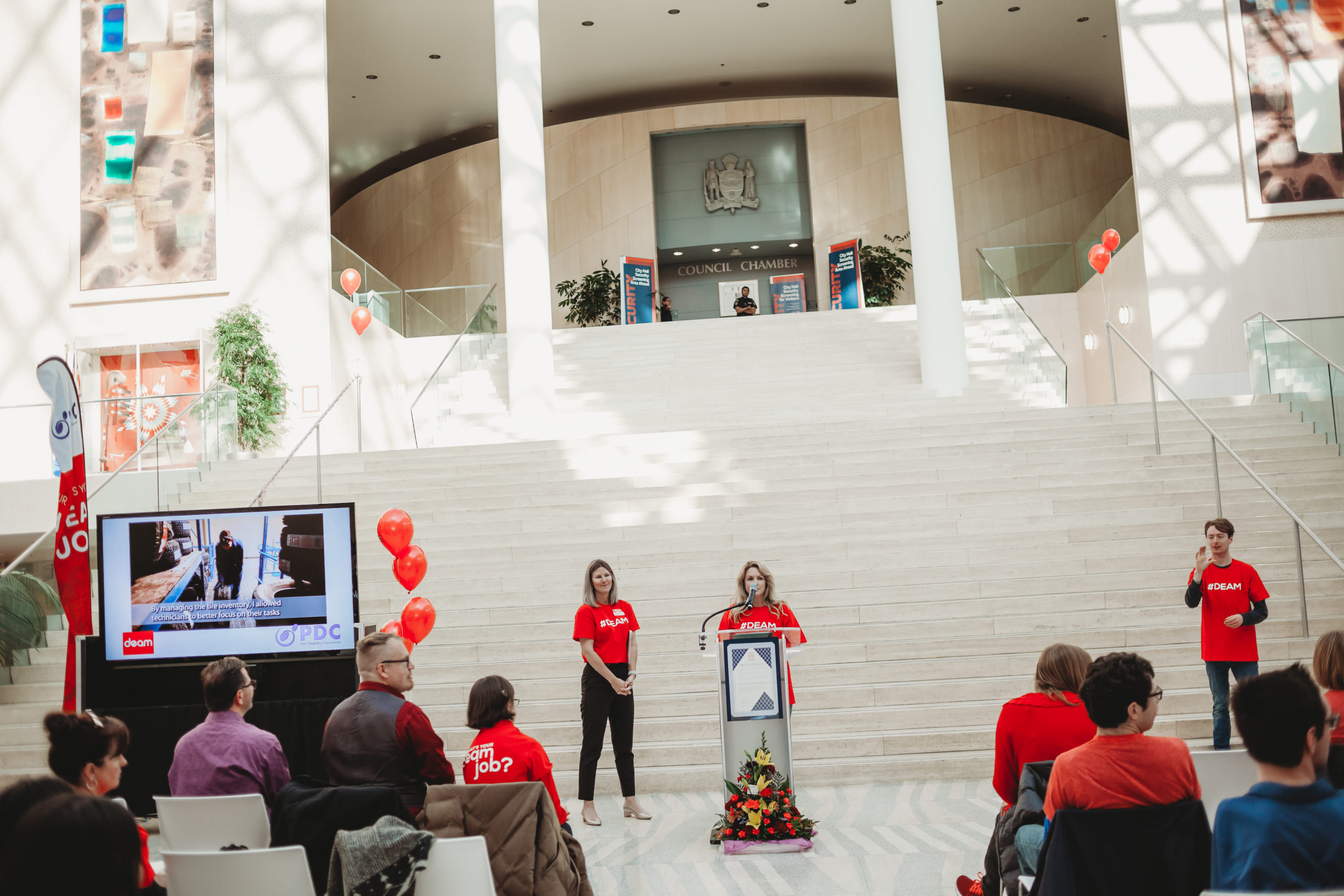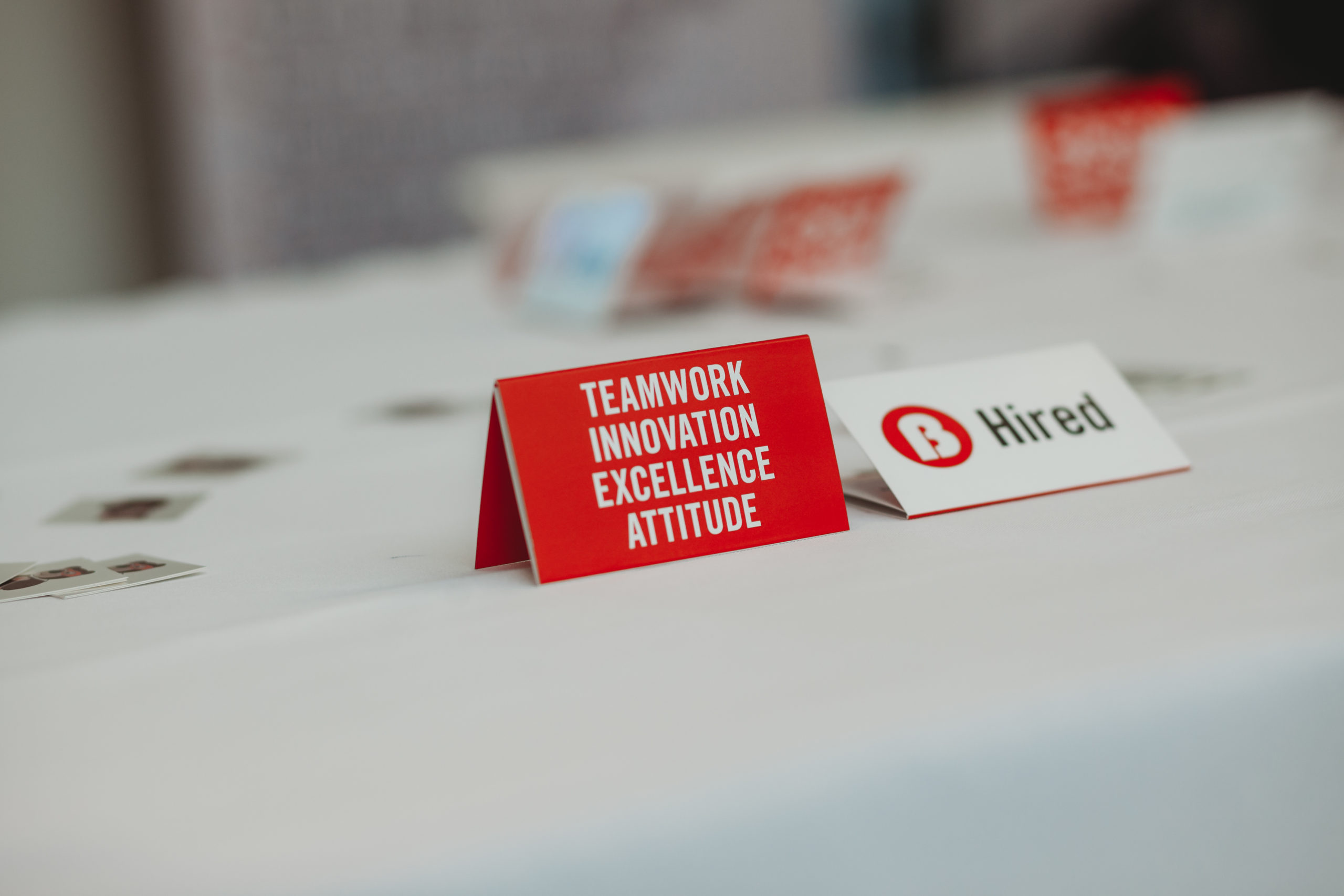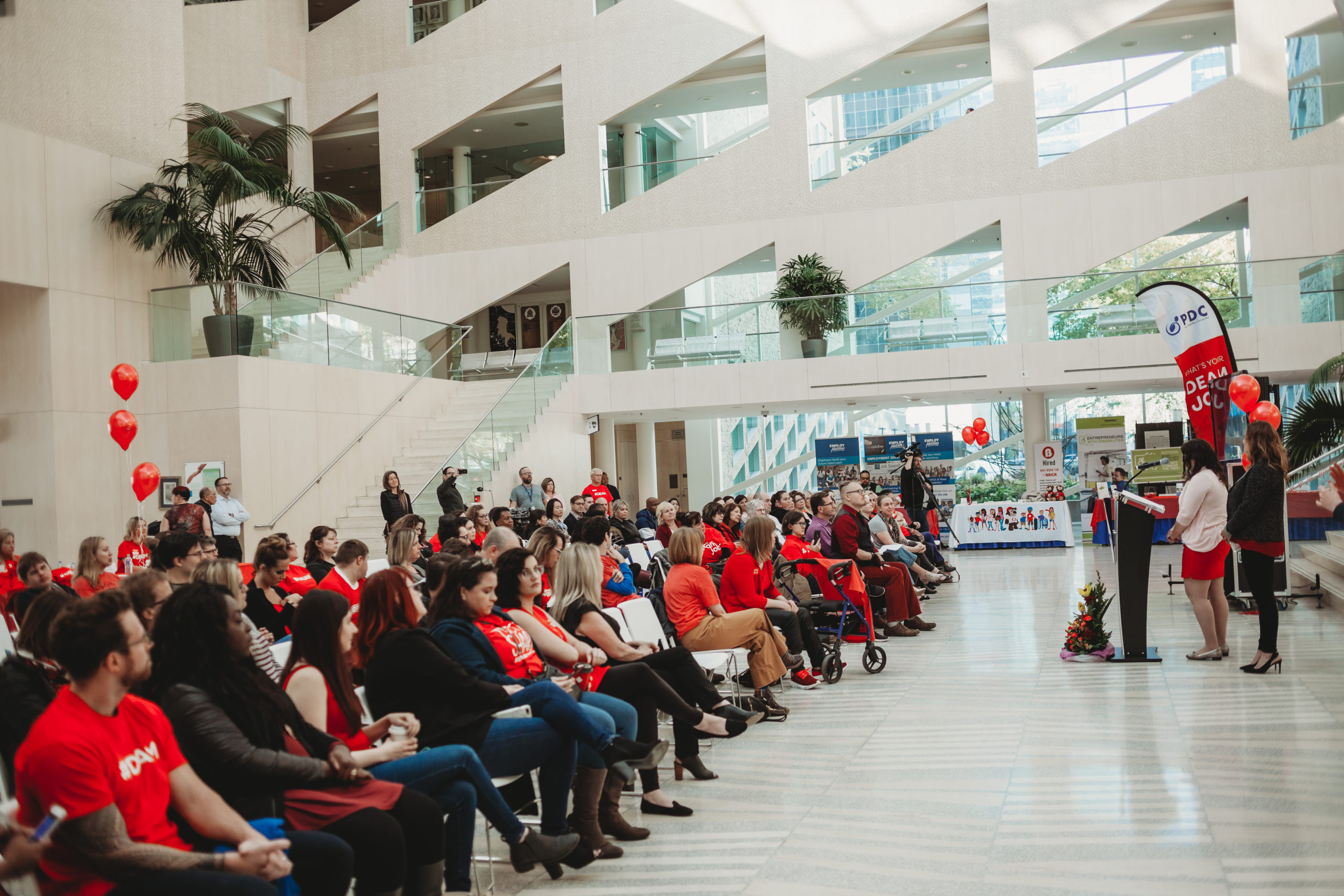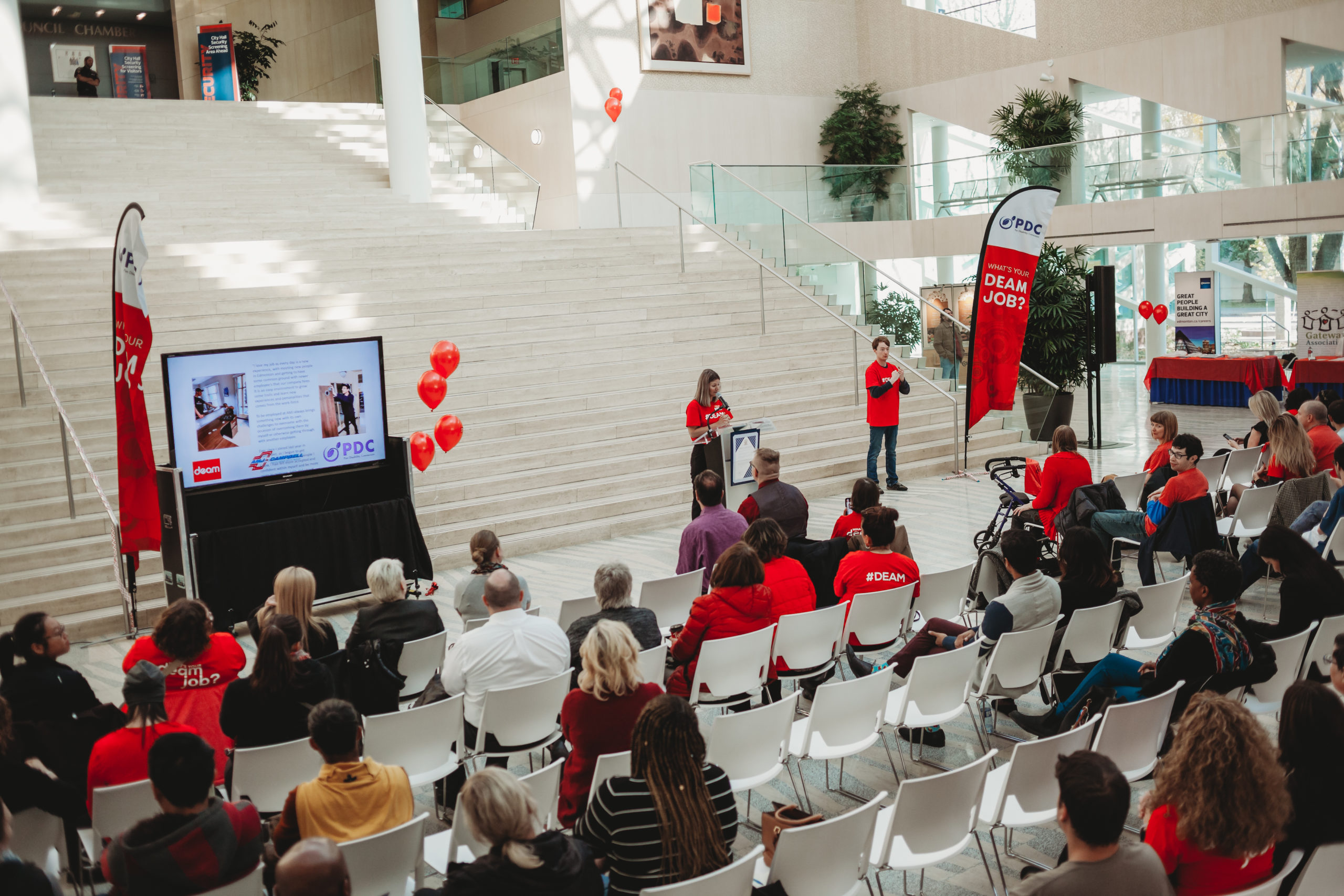 DEAM 2018
DEAM Proclamation: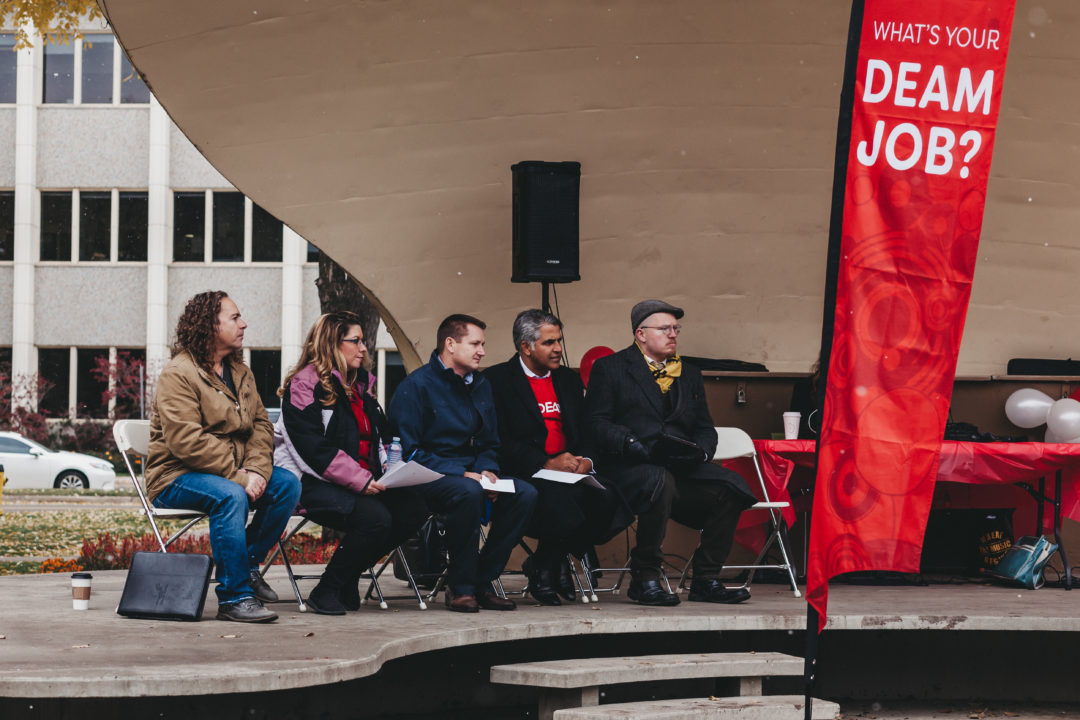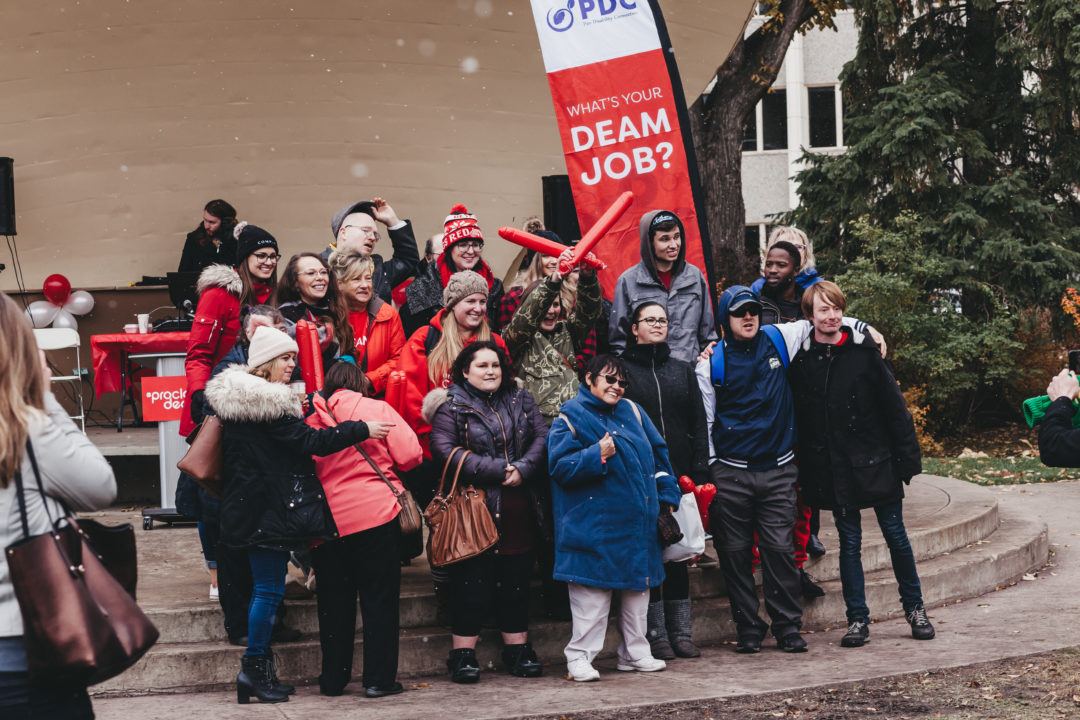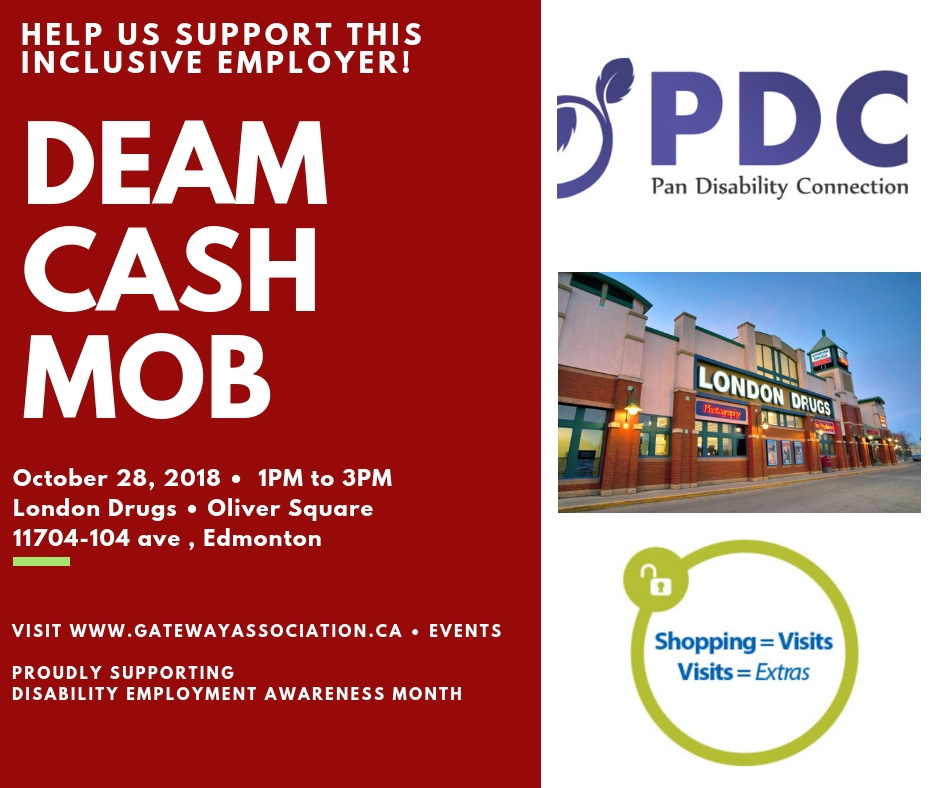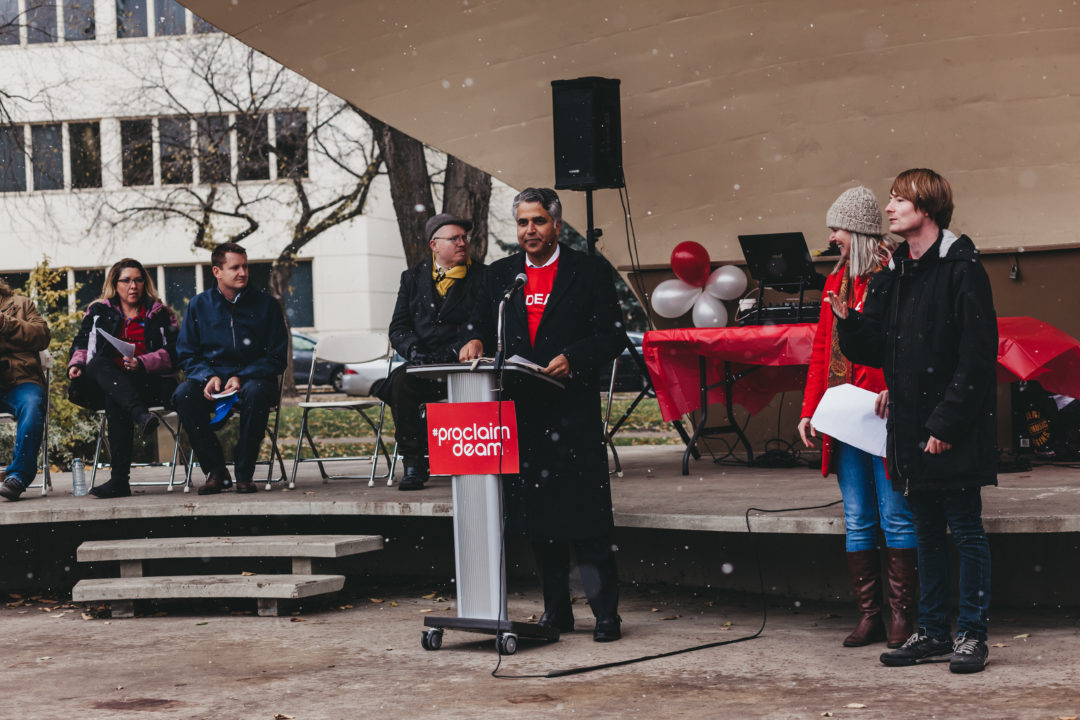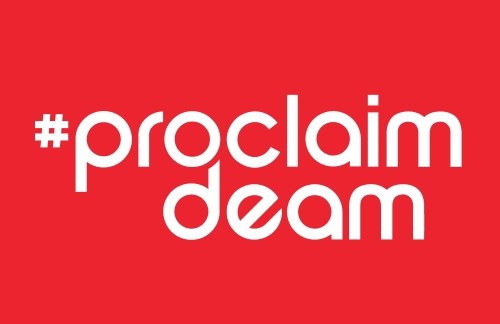 What is a Cash Mob?
Cash Mob= People who assemble at a local business to spend money and make purchases in support of that business and community.
Why do it?
The goal of this campaign is to reward forward-thinking businesses that value diversity and inclusion, and employ people with disabilities in meaningful, paid roles. We hope to inspire other employers to consider hiring inclusively.
How does it work?
It's EASY! Show up at the selected employer cash mob location on the right date at the right time and spend some money! Your contribution (little or big) will help demonstrate our support towards inclusive hiring.
The selected business where the cash mob will be held is London Drugs, 11704 104 Ave NW, Edmonton, AB T5K 2T6, Canada
This is a great opportunity to come do some last minute Halloween shopping!
Hope to see you all there
Disability Employment Awareness Month (DEAM) is an annual awareness campaign that takes place each October. The purpose of DEAM is to promote employment inclusion for people with disabilities and celebrate the many and varied contributions of workers with disabilities. DEAM, is gaining traction in Canada with a growing number of provinces proclaiming October as Disability Employment Month. We want to spread the important message that a strong workforce is one inclusive of the skills and talents of all individuals, including people with disabilities. DEAM is an excellent opportunity for Employment Service Providers and Canadian Employers to demonstrate their ongoing commitment to Canadians with disabilities and to help promote employment inclusion in our country.
Last year we called on the Government of Alberta to issue a formal Provincial Proclamation of October as Disability Employment Awareness Month. We realized that in partnership with the Government of Alberta, inclusive employment becomes a priority.  We're proud to announce that through the efforts of CEFN (Calgary Employment First Network) and the PDC (Pan Disability Connection Edmonton),  ACDS (Alberta Council of Disabilities Services), ADWA Alberta Disability Workers Association) and EmployUs  that in 2018:
The Month of October will be Proclaimed DEAM! Celebrate With Us!
We want to spread the important message that a strong workforce is one inclusive of the skills and talents of everyone, including individuals with disabilities. We are holding a public celebration to support the Launch of DEAM.
Come join other Inclusive employers and service providers at the south band shell on the SE corner of the legislative grounds on Oct 1st from 11:30 – 1:30 pm
We will have food-trucks, entertainment and brief messages of support from:
Irfan Sabir – Minister – Community and Social Services
Jason Pincock – CEO –DynaLIFE
Sean McEwen –  Director – Calgary Alternative Support Services
Heath Birkholz – Self Advocacy Federation of Alberta
Carrie Rodgerson – Branch Manager, ATB Financial
DATS drop off and accessible parking are onsite. Paid Parking available at 96 Ave and 106 street). We are looking for a sea of red and white to show support! Consider dressing your team in our DEAM colors
Better yet! We have a limited number of #proclaimDEAM T-shirts available for purchase for the reasonable cost of $10. Contact us today!
For more information on DEAM events taking place around Alberta that you can participate in, please visit our Calgary Partner's website: CEFN-Disability Employment Awareness Month